START WORKING WITH A WIRE COMPANY THAT'S REINVENTING WHAT A CABLE COMPANY CAN DO FOR YOU.
Be certain that you have a partner that's responsive, innovative and committed to quality. Lake Cable delivers exceptional products, designed to your exacting specifications. Every time.
Copper/Fiber-Optic Composites
Ultra-rugged, reliable and versatile, our cable is the product of a proven commitment to innovation and quality. It is engineered to function flawlessly and made from the finest materials, with remarkably durable construction for the harshest environments and conditions.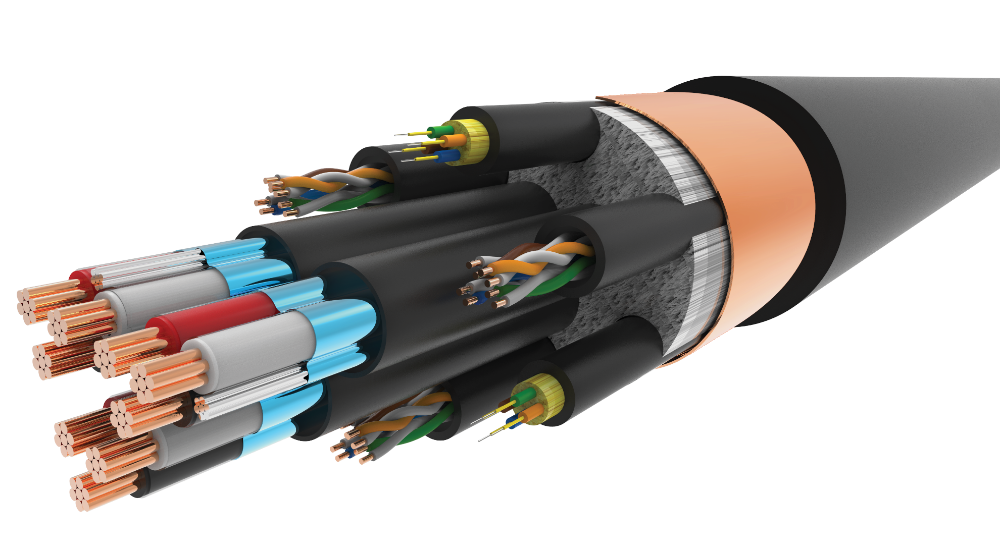 Applications:
TC-OF/PLTC-OF Tray cables
Power, Ethernet (Category) for
WiFi & Optical fibers in one cable
Ultra-rugged harsh environment applications (armored metal and all dielectric types)
Transit communications (LSZH for tunnels, subways and commuter stations) (NFPA 130)
Construction:
Copper Components:
22 AWG to 500 MCM
From solid wire - K Strand
Tinned or Bare
Optical Fiber Types:
Single & Multi mode for outdoor harsh environments
Single & multimode for UL listed compliant to plenum and other standards
Installation Types:
XLPE including LSZH
PVC & PVC nylon including wet rated
Armor Available:
Flexible stainless steel braid rodent protection
Interlock Armor aluminum or steel
Shielding types
(when applicable)
Copper metalized tapes & corrugated copper shield
Flexible braid/foil combinations
Bimetallic Copper/steel/Copper for EMI and magnetic shielding and rodent chew protection
Jacketing Types:
PVC: Cost efficient, all weather jackets
CPE: Highly weather and oil resistant, ideally suited for direct burial and industrial installations
LSZH: TPE quality suitable to transit tunnels and where harsh chemicals may be present and in cold climate applications.
LSZH: a more cost-effective, general purpose; meets FT4 & NFPA 130 (insulation must be VW-1)
Start working with a wire company that's reinventing what a cable company can do for you.