START WORKING WITH A WIRE COMPANY THAT'S REINVENTING WHAT A CABLE COMPANY CAN DO FOR YOU.
Be certain that you have a partner that's responsive, innovative and committed to quality. Lake Cable delivers exceptional products, designed to your exacting specifications. Every time.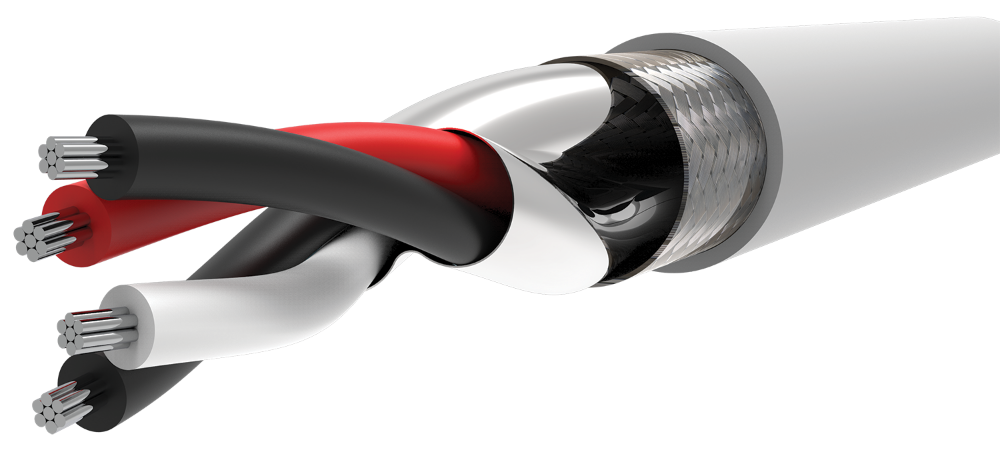 LAKE CABLE CLASSIC
Our Lake Cable Classic performers meet or exceed UL standards and have been used by the wire and cable industry for more than 40 years. Classic products are manufactured in a wide variety of gauge (AWG) sizes, insulation materials, shielding configurations, and jacketing materials, including Plenum and High-temperature versions.
FEATURES & BENEFITS OF THE LAKE CABLE CLASSIC INCLUDE:
Highest quality and reliability
Engineered designs that meet or exceed UL standards
Broad range of AWG sizes, shielding options, conductor and pair counts
Polyolefin insulations provide lower capacitance performance
By manufacturing our products in state-of-the-art manufacturing facilities, Lake Cable assures that quality is built into every foot of product. Lake Cable uses an IoT system to manage our process control of insulation and jacket thickness, including diameters. This system provides dependable manufacturing in automated equipment, and allows for easy assembly, termination and onsite installation.
Our cables are engineered and designed for analog data signals in enclosures, from controllers to devices, relays, contacts, temp/pressure, meters and alarms. These cables are also suitable for control, instrumentation, sound/audio, communications, data transmission and many other applications.
Lake Cable Classic products are available from Lake Cable distributors. If these Lake Cable Classic products do not fit your application, Lake Cable can also design any construction to your specific requirements.
Construction:

Copper Components:

24 AWG to 12 AWG
Solid
7 to 259 strand

Insulation:

PE/PP Solid or Foamed
PVC/SRPVC
Plenum
FEP Solid or Foamed

Jacketing:

Shielding (when applicable):

Aluminum Mylar
Aluminum Mylar and flexible braid combinations

Be certain that you have a partner that's responsive, innovative and committed to quality. Lake Cable delivers exceptional products, designed to your exacting specifications. Lake Cable is BETTER. SMARTER. FASTER.™

Quick quote turnaround time

Market intuitive pricing

Low minimum order

Short product delivery lead times
Applications:
Control & Instrumentation – Analog signals from controllers to devices (sensors, valves, switches)
Fire Alarm/Security – Monitoring systems for fire and intrusion
Power Supply – Low voltage power and control of devices
Audio – System and speaker interconnection
Computer/P.O.S. – Low speed data for point-of-sale equipment
RS-232, RS-422/423 & RS-485 - Computer & CAD / CAM — Low speed data communication from processor to device utilizing simple commands