START WORKING WITH A WIRE COMPANY THAT'S REINVENTING WHAT A CABLE COMPANY CAN DO FOR YOU.
Be certain that you have a partner that's responsive, innovative and committed to quality. Lake Cable delivers exceptional products, designed to your exacting specifications. Every time.
UTILITY CONTROL CABLES
In addition to being designed for control applications within substations and power plants, our utility control cable can be directly buried and installed in cable trays, raceways, conduit or anywhere outside cable management devices when supported every 6 feet and TC-ER rated. It can be shielded where signal integrity is crucial with Helical or Corrugated Copper Tape, Bronze Tape or Aluminum Mylar. Interlocked armor is also available for more rugged environments. Cables are Class I Div II rated for hazardous locations. All cables are RoHS compliant and come with a ripcord for easy field stripping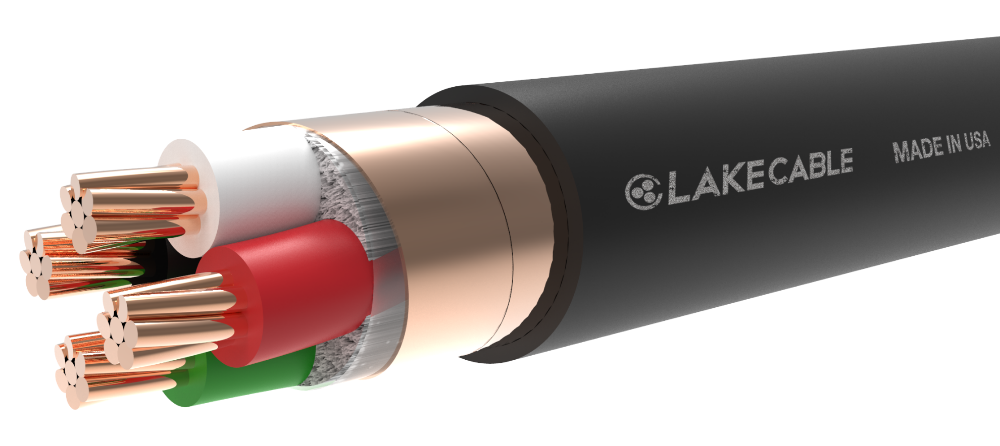 XLPE/CPE CABLE
Used in control circuits in substations and switchyards. Cross-linked polyethylene (XLPE) insulation meets UL VW-1. Meets or exceeds IEEE 1202, UL 1277, FT-4, TC-ER and XHHW-2. Sunlight and Oil Res II. C(UL) CIC also available. Color codes per ICEA S-73-532.
Thermoplastic or thermoset chlorinated polyethylene (CPE) jacket

Excellent low temperature and cold bend properties

Easy pulling and excellent thermal and mechanical characteristics

Shielded* or unshielded
90°C wet/dry
XLPE/LSOH CABLE
Used in substations, switchyards and areas where personnel or sensitive electronic equipment is utilized. Thermoset cross-linked polyethylene (XLPE) insulation meets XHHW-2. Meets or exceeds UL 44, UL 1277, UL 1685 LS, ICEA S-73-532, IEEE 1202 and TC-ER. Color codes per ICEA S-73-532.
21-10 CABLE
Used predominantly for control circuits in substations, supervisory control and metering applications. Suitable for Aerial, Duct and Direct Burial. Meets ICEA S-73-532 testing requirements. Color codes per ICEA S-73-532.