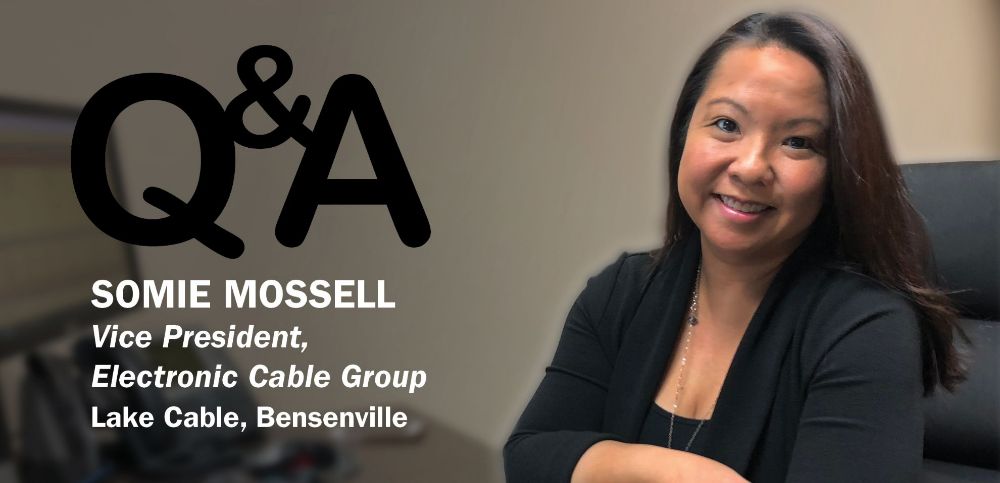 Question: How did your career start in the cable industry?
Answer: I started at Lake Cable in 2000 as an Inside Sales Rep and like many good things, it happened completely by accident. I was looking for a summer job after college and I had a friend who was working at Lake Cable. She introduced me to the company and the industry and the rest, as they say, is history.
How long have you been with Lake Cable?
This is my nineteenth year at Lake Cable. There have been hard times, good times and great times. I love seeing the evolution of our company from just a few extruders to over half a million square feet across five facilities. Back in the old days, you would get handwritten purchase orders over the fax machine, build/design the part, enter the order, and then run the order out to the factory floor!
What do you do at Lake Cable? Tell us a little bit about your role with the company.
I have done many things at Lake Cable, growing up in the business along with the company, as I have. My current position is as Vice President, Electronic Cable Group. I am responsible for all aspects of our Low Voltage, OEM and Broadcast Cable business unit, from design to delivery.
What do you like about working at Lake Cable?
I love the people I work with. Many of us have been with the company a long time. It's truly a team effort. We all have a mutual desire to be better, smarter and faster in everything we do and that keeps things exciting. And Lake Cable recognizes that a happy employee is a productive employee. I love that they understand having work/life balance is essential to a healthy work environment.
What do you like about your job?
I love learning something new every day. Learning things about plastics, extrusion, factory efficiencies, electrical testing and anything engineering related, to discussing new business strategies, market outlook, building a brand, exploring innovation, creating partnerships and of course, closing the deal. I love that we make something from scratch. There is pride in manufacturing, and while there are many companies that make cable just like we do, there are none quite like Lake Cable.
Who was the biggest influence in your career?
Oh gosh, this is such a hard question to answer. There have been so many wonderful mentors that I have been blessed to work with and call my friends. And I continue to meet new mentors in my career. I think the two biggest influences in my life, however, have to be my mom and my dad. My mom for always telling me to "never be afraid, what's the worst that can happen?" and my dad for always telling me that if you are going to spend time doing something, do it right. That has played a big part in shaping who I am.
When you're not at Lake Cable what do you like to do?
I love spending time with my husband and our 12 year old daughter and our 8 year old son. They keep us busy! I love watching them compete in sports. Nothing is more exciting than 6th grade basketball! We enjoy cooking together, playing foosball and board games. Aside from family life, I love sports, reading and travel. I like throwing impromptu get togethers with friends where we can eat, drink and laugh. And if I could, I would golf every day (but in Chicago, that's not possible!).